Sterling Sanitation offers a variety of roll off containers to suit your disposal needs. Listed below are the sizes we carry and their dimensions. We are your Dumpster Rental experts.
Sizes are approximated. Container sizes may vary due to different manufacturers
Please see the following page for frequently asked questions and loading instructions.
We specialize in dumpster rental, the transportation and disposal of non-hazardous waste and special waste from Commercial, Industrial and Construction related markets throughout Southeast Michigan which include these cities: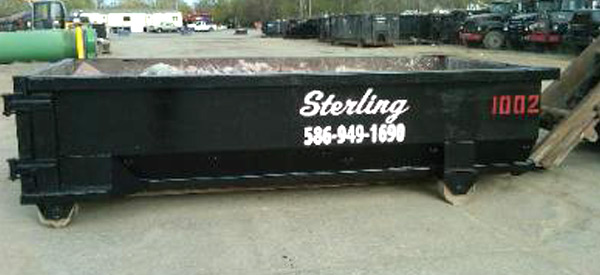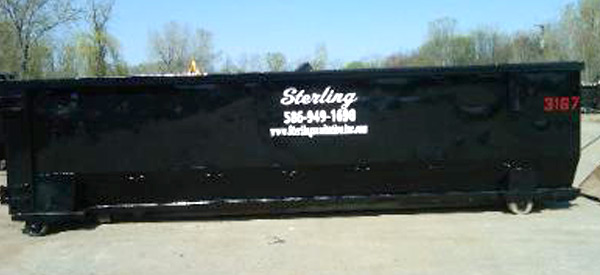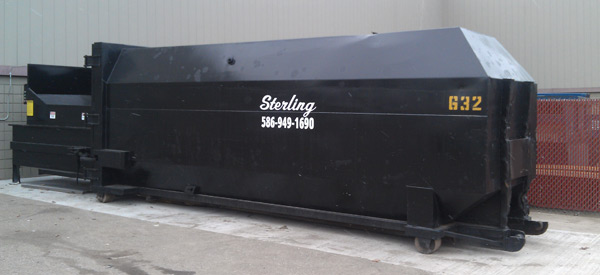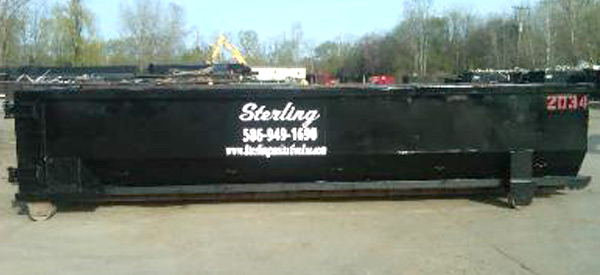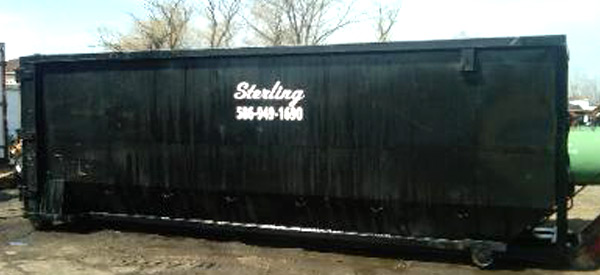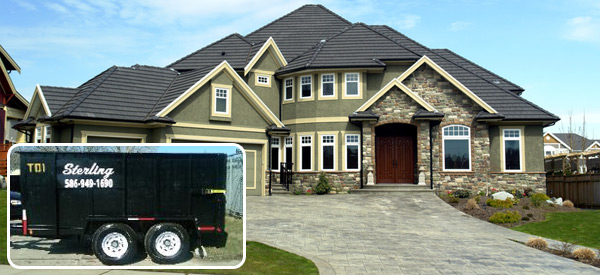 Rubber Wheel Dumpster Trailer
Sterling Sanitation now offers rubber wheeled dumpster trailer services. These containers are driveway friendly and designed for easy pick up.
They can also be more easily maneuvered to be placed more precisely on your job site.
These dumpster trailers are offered in :
10 cubic yards (12 feet long x 6ft wide x 4 ft high)
Materials such as dirt and concrete are prohibited from being placed in these trailers.
Request a Quote
Testimonials
Rob S.
I have used Sterling Sanitation in the past and will always in the future. The rubber wheel dumpster they provided sped up my man cave project at my beautiful home on Lake St. Clair. The driveway friendly containers was so convenient and left no scratch marks in my paver driveway. I pulled it up to the garage and had all my construction debris gone in seconds. The wife just gave me permission to redo the basement, so will be calling soon.
Rob S.
Harrison Township, MI
John S.
Sterling Sanitation has been our vendor of choice for our compactor dumpster and roll-off dumpsters for over 15 years. I call for a replacement dumpster and it is usually exchanged the same day. When we have special pickups Sterling has always been able to accommodate us.
I would highly recommend them for dumpster service.
John S.
Chesterfield, MI
Michael S.
Just wanted to let you know Sterling Sanitation has been doing a great job for us here at our Schools. Dumpster pick-up, switching and deliveries has been very good with prompt service and no headaches. Sometimes construction job sites get a little chaotic, but we can always rely on Sterling Sanitation working around any and all unique circumstances we seem to encounter.
Michael S.
Roseville, MI