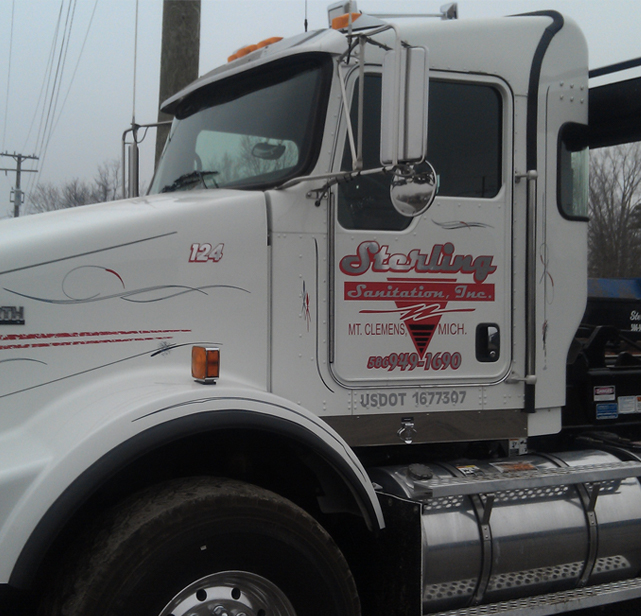 About Us
Sterling Sanitation Inc., a family owned and operated business since 1979, is one of the longest operating, original owner, roll-off service companies in the industry. We specialize in the transportation and disposal of non hazardous waste and special waste streams from commercial, industrial and construction related markets throughout Southeast Michigan.
We are committed to providing safe environmentally responsible service to our customers through comprehensive driver safety training. In Addition, our sales force is provided with constant updates with regard to acceptable solid wastes and safe disposal practices for various waste streams at state licensed disposal and recycling facilities.
Our comprehensively maintained fleet of roll off trucks ensures timely service while, our variety of containers ensures that your disposal needs will be met.
Sterling Sanitation, Inc, prides itself on its reputation for service and amicable customer relations. We look forward to serving you company in the future.
---
Services
---
We Offer Dumpster Rentals: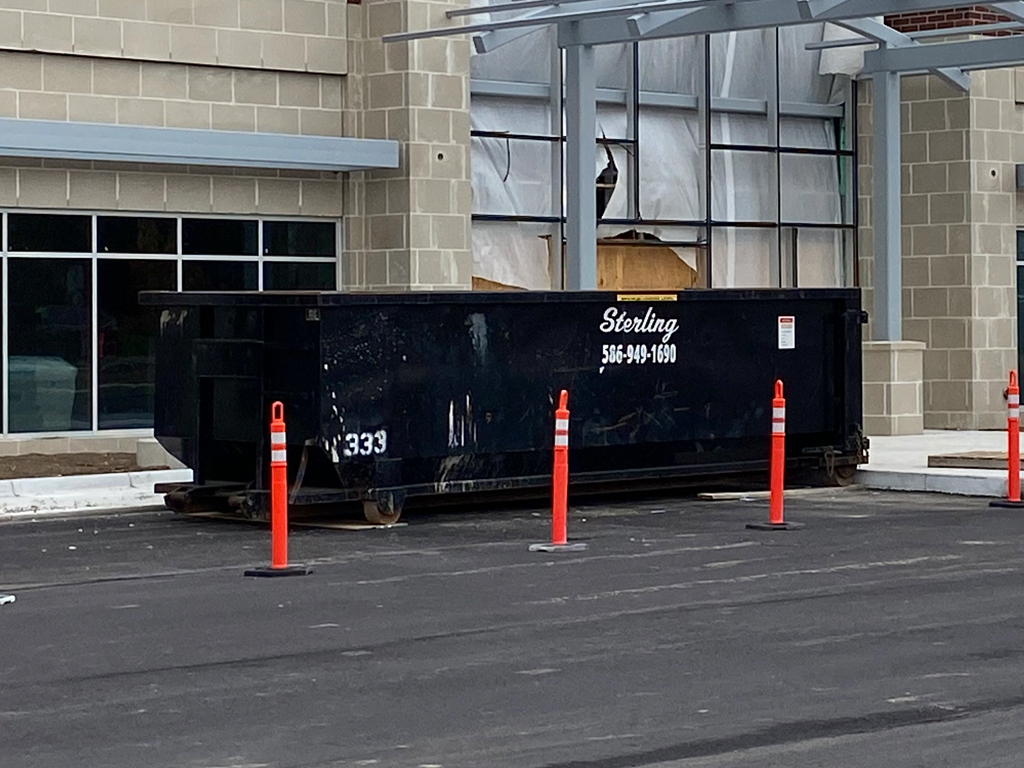 Driveway Friendly (rubber wheel) Dump Trailers
10 Yard Open Top Dumpster
20 Yard Open Top Dumpster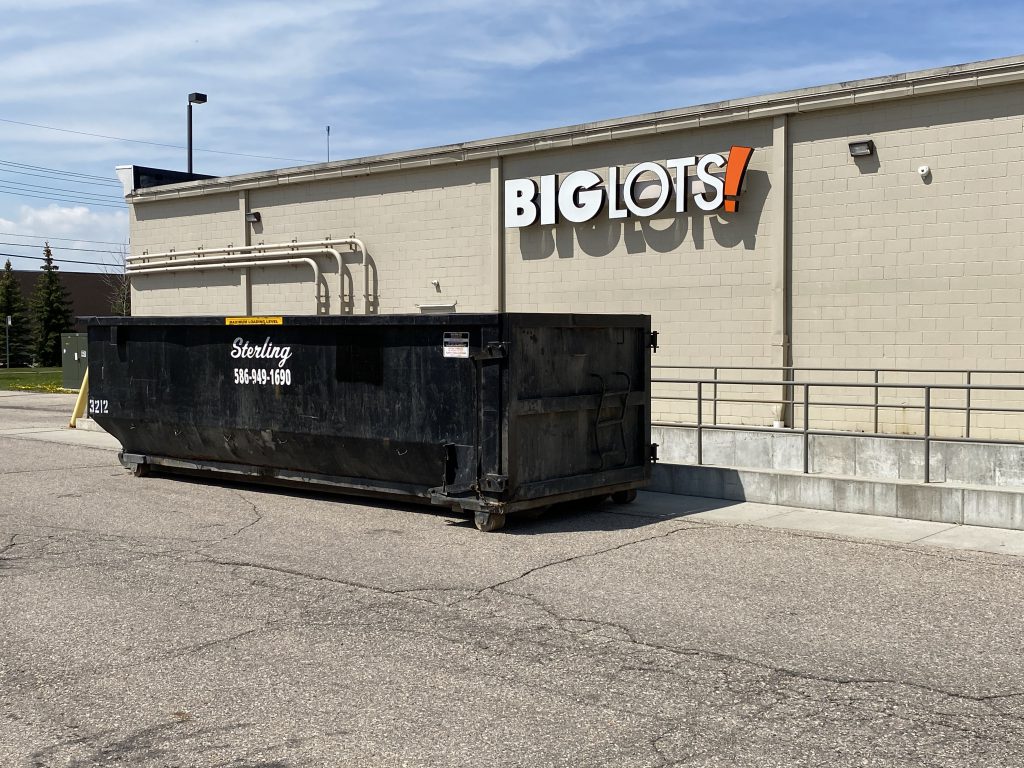 30 Yard Open Top Dumpster
40 Yard Open Top Dumpster
42 Yard Compactor Receiver Containers
Dumpster Rental Services
Sterling Sanitation is committed to providing the finest in waste removal services while also minding our environment. We specialize in, but are not limited, to the recycling of cardboard, office paper, wood, and scrap and non ferrous metals such as aluminum, stainless steel and copper. Other special waste and recycling projects can be evaluated by our experienced staff.
We specialize in dumpster rental, the transportation and disposal of non-hazardous waste and special waste from Commercial, Industrial and Construction related markets throughout Southeast Michigan which include these cities:
Allen Park
Ann Arbor
Armada
Auburn Hills
Belleville
Berkley
Beverly Hills
Franklin
Bingham Farms
Birmingham
Bloomfield
Canton
Centerline
Chesterfield
Clawson
Clinton Township
Dearborn
Dearborn Heights
Detroit
Eastpointe
Ecorse
Farmington
Ferndale
Fraser
Garden City
Grosse Pointe
Hamtramck
Harrison Township
Hazel Park
Highland Park
Huntington Woods
Inkster
Lincoln Park
Livonia
Macomb
Madison Heights
Melvindale
Memphis
Mount Clemens
New Baltimore
New Haven
Northville
Novi
Oak Park
Pleasent Ridge
Plymouth
Pontiac
Ray Township
Redford
Richmond
Riverview
Rochester Hills
Rockwood
Romeo
Romulus
Roseville
Rochester
Royal Oak
Shelby Township
Southfield
Southgate
St Clair Shores
Sterling Heights
Taylor
Troy
Utica
Warren
Washington
Wayne
Westland
Wyandotte
Ypsilanti
Request a Quote
Testimonials
Rob S.
I have used Sterling Sanitation in the past and will always in the future. The rubber wheel dumpster they provided sped up my man cave project at my beautiful home on Lake St. Clair. The driveway friendly containers was so convenient and left no scratch marks in my paver driveway. I pulled it up to the garage and had all my construction debris gone in seconds. The wife just gave me permission to redo the basement, so will be calling soon.
Rob S.
Harrison Township, MI
John S.
Sterling Sanitation has been our vendor of choice for our compactor dumpster and roll-off dumpsters for over 15 years. I call for a replacement dumpster and it is usually exchanged the same day. When we have special pickups Sterling has always been able to accommodate us.
I would highly recommend them for dumpster service.
John S.
Chesterfield, MI
Michael S.
Just wanted to let you know Sterling Sanitation has been doing a great job for us here at our Schools. Dumpster pick-up, switching and deliveries has been very good with prompt service and no headaches. Sometimes construction job sites get a little chaotic, but we can always rely on Sterling Sanitation working around any and all unique circumstances we seem to encounter.
Michael S.
Roseville, MI